Qingdao in Tomb-Sweeping Day holiday witnessed an obvious recovery in the tourism industry.
Travel Fever Has Increased Significantly
Laoshan scenic area in April saw all kinds of flowers in full bloom such as peach, apricot, pear, cherry, azalea and so on. Each tour area ushered in the peak of passenger flow, receiving a total of 72,100 visitors. Qingdao Beer Museum received 10,100 visitors. Benefiting from the secondary consumption of specialty beer, beer ice cream, beer bread and other specialty cultural and creative products, the museum's operating income performed well.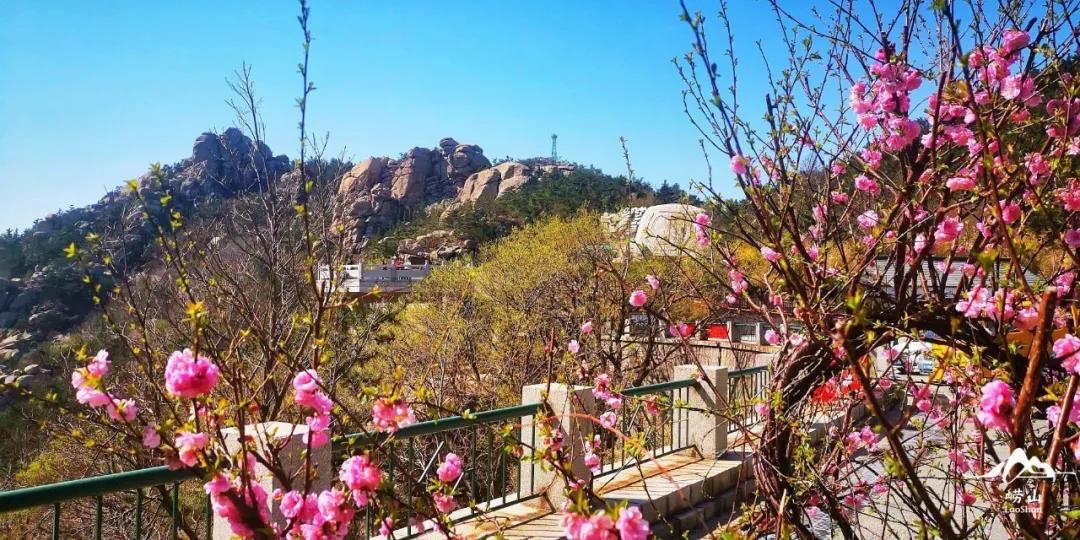 During the three days of the holiday, the 81 A-class scenic spots monitored by the Qingdao Municipal Culture and Tourism Bureau received 727,100 visitors with a business income of 18.364 million yuan.
More Abundant Market Supply
On the basis of scientific prediction of the city's tourism market trend, Qingdao releases and promotes spring cultural and tourism resources and products to continuously enrich tourism market supply.
Zhongshan Park held the first Qingdao Cherry Blossom Festival, creating a number of fashionable activities about culture, sports and tourism. Qingdao West Coast New Area held the 2021 Qingdao West Coast New Area Spring Cultural Tourism Marketing Conference. Several scenic spots in Chengyang District launched special activities to bring a new experience for visitors.
Qingdao Fantawild amusement park opened the wonderful thematic feast and various activities to add romance and vitality to the park; Qingdao Cui Lin Yun Zhuang Country Park held a 'Dinosaur Fun Festival' to attract parents and children visitors with a lot of fun; Han Jia Folk Village held the Dongyi Fishing Ancestor Langjun Cultural Festival, allowing visitors to feel the unique characteristics of Folk culture.
The Intangible Cultural Heritage Bazaar was held in the ancient city of Jimo, focusing on traditional folklore and heritage crafts, which continued to inspire a sense of identity and pride among visitors.
The Integration of Culture and Tourism
The integration of culture and tourism in traditional festivals makes visitors more immersive and experiential.
This year coincides with the 100th anniversary of the founding of the Communist Party of China. Therefore, the city's major cultural museums will be the main theme of the red into various cultural tourism activities to promote and inherit the excellent traditional culture in the Tomb-Sweeping Day.
The Municipal Museum launched the South China Sea Underwater Cultural Heritage Exhibition and the Spirit of Yimeng Exhibition, which attracted a numerous visitor to stop and watch the exhibition.
The Municipal Culture Museum launched the column Talking about Chingming on Qingdao Mass Culture Cloud Platform; it also held the online photography exhibition to display many masterpieces of famous artists.
Through online and offline channels, the City Library has launched thematic exhibitions such as "Special Exhibition to Celebrate the 100th Anniversary of the Founding of the Communist Party of China". The event will allow the public and readers to pass on the excellent Chinese traditional culture, remember the revolutionary martyrs and carry forward the red spirit.
Some institution such as Qingdao City Culture Museum, Shannan District Culture and Tourism Bureau, Shannan District Culture Museum jointly held a music-themed cultural event in May 4th Square to celebrate the 100th anniversary of the founding of the Party, which attracted numerous visitors. (By Fanying)