[Video/guanhai.com.cn]
On April 10, Qingdao Jiaodong International Airport conducted its first comprehensive drill! Based on the principle of full simulation, full elements and full process, this drill simulated the operation mode after the commissioning in all aspects.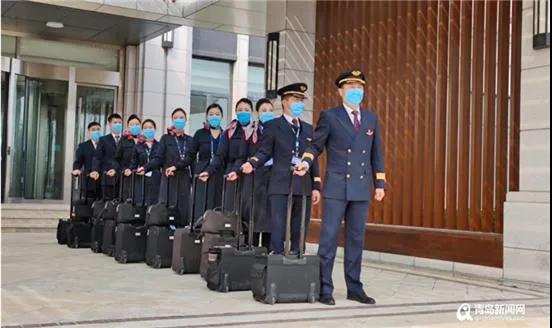 [Photo/qingdaonews.com]
The exercise was set to 46 inbound and outbound flights within 2 hours, simulating 2004 passengers, 1740 pieces of baggage and 15.6 tons of cargo and mail. The whole exercise lasted about 5 hours, with 35 relevant departments, enterprises and civil aviation units in the city participating in the exercise.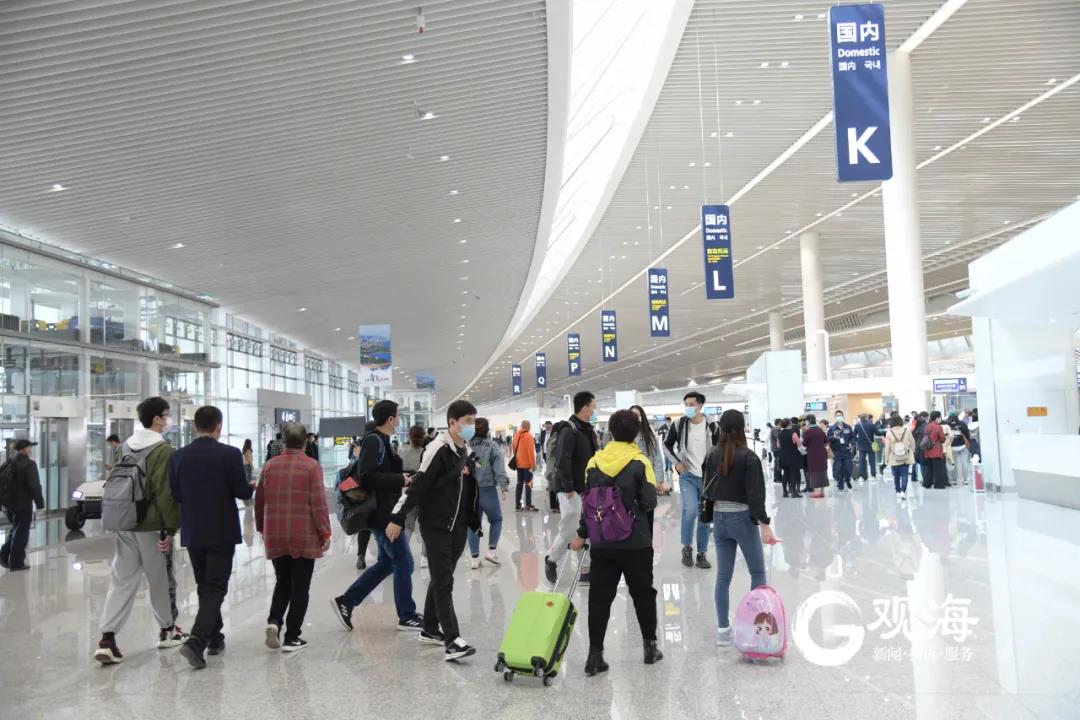 [Photo/guanhai.com.cn]
It has a total of 209 exercise subjects, which will fully verify the coherence and effectiveness of the overall operation of Jiaodong International Airport, the cooperation of various collaborative operations and the operation of various equipment.
Self-Service Travel Mode Through All Process
On this exercise, self-service travel method through all process made its first public appearance. New services such as international express and cross-border e-commerce were also practically verified.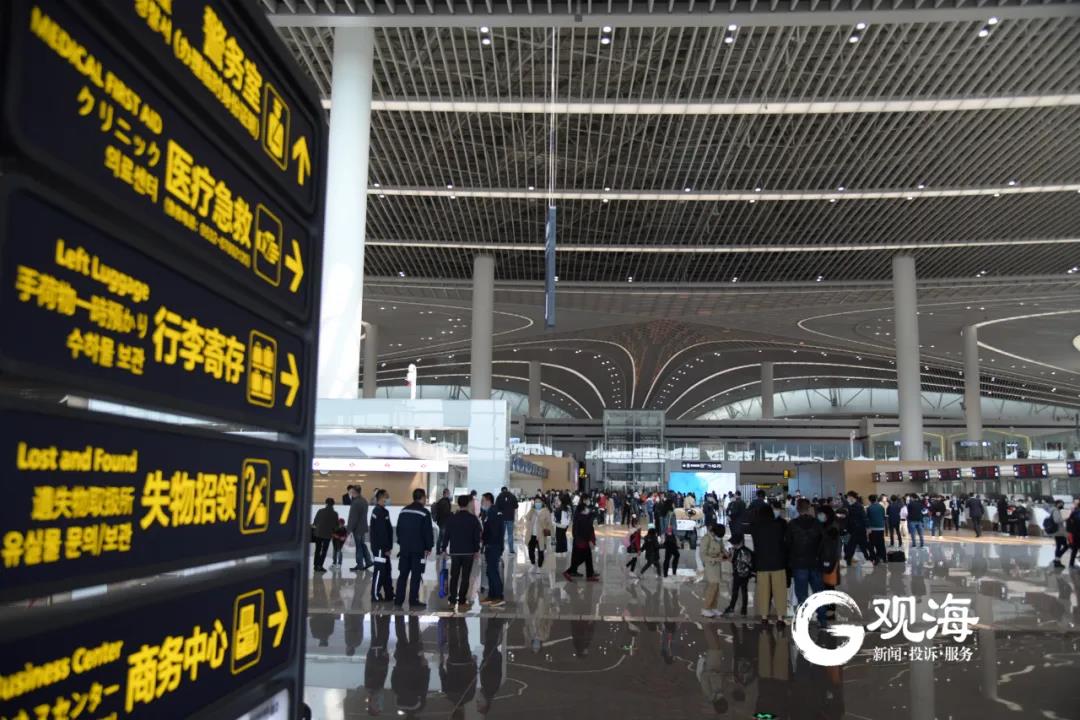 Multilingual signage [Photo/guanhai.com.cn]
The parking self-service machine in the terminal building allows self-service payment and vehicle location inquiry. [Photo/guanhai.com.cn]
Self-service information machine can be found everywhere in the airport, where you can check your location navigation or flight information. [Photo/qingdaonews.com]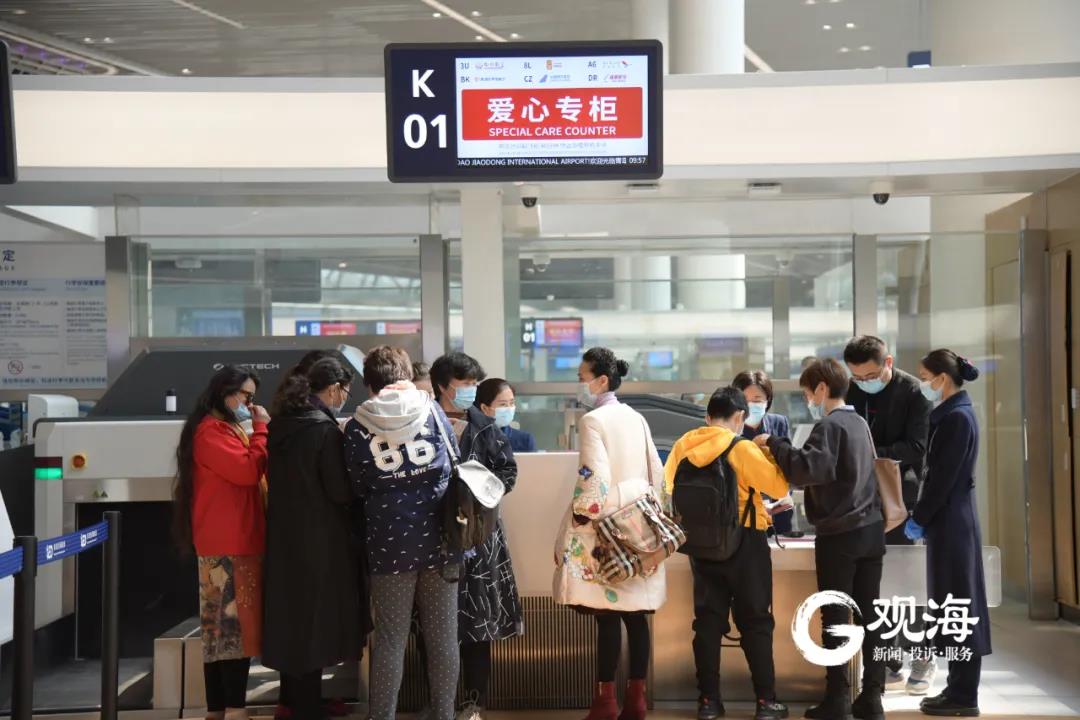 Special Care Counter [Photo/guanhai.com.cn]
Introduction of Jiaodong International Airport
Jiaodong International Airport is designed to operate at the highest level of 4F. It can take off and landing the largest aircraft such as Airbus 380 and Boeing 787, which is comparable to the level of large hub airports such as Beijing Daxing International Airport and Shanghai Pudong International Airport.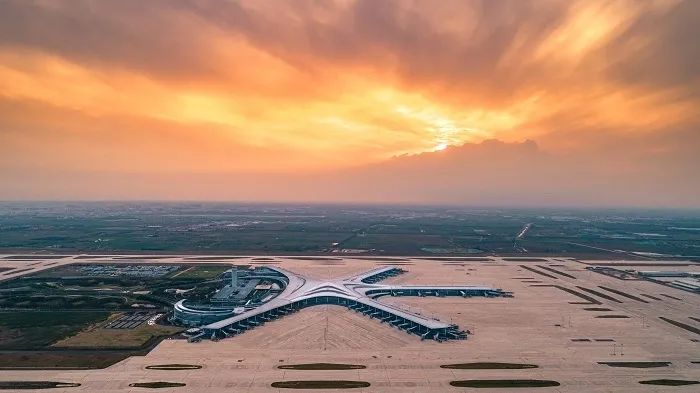 The sunset reflecting on the terminal building [Photo/qingdaonews.com]
With the completion and opening of Jiaodong International Airport, Qingdao will comprehensively improve the global accessibility of its routes and reverse the shortage of international routes and all-cargo routes within 2 years of the airport transfer. By 2025, it can meet the annual passenger throughput of 35 million passengers, cargo and mail throughput of 500,000 tons, and aircraft landings and takeoffs of 29.8 million sorties.
By then, the international function and hub status of Jiaodong International Airport will be further enhanced, and its status as an international aviation hub in Northeast Asia facing the world will be basically established. It will become an international hub airport with a global route network, convenient and efficient transit connection, sound service and guarantee function, and outstanding market competition ability.
In the future, Jiaodong International Airport will also plan to build 2 closely spaced runways, with a terminal area of 700,000 square meters, which can meet the annual passenger throughput of 55 million, terminal 60 million, cargo and mail throughput of 1 million tons, and aircraft takeoff and landing of 45.2 million security needs.
The new airport can not only increase route and expand the scale but also communicate Jiaodong and radiate the peninsula. Therefore, it will become a Double Hub for communication between land and air after its opening, further polishing Qingdao's business card as an international gateway. Moreover, It will provide a new growth pole for the economic development of Qingdao and the Jiaodong City Group. (By Fanying)