After the smooth transition from the former airport, Qingdao Jiaodong International Airport started its operation on Aug. 12. The brand-new airport will replace Qingdao Liuting International Airport, which has served Qingdao for 39 years. Qingdao is located at China's Shandong province in the east coast of the country, only a 90-minute flight from Beijing.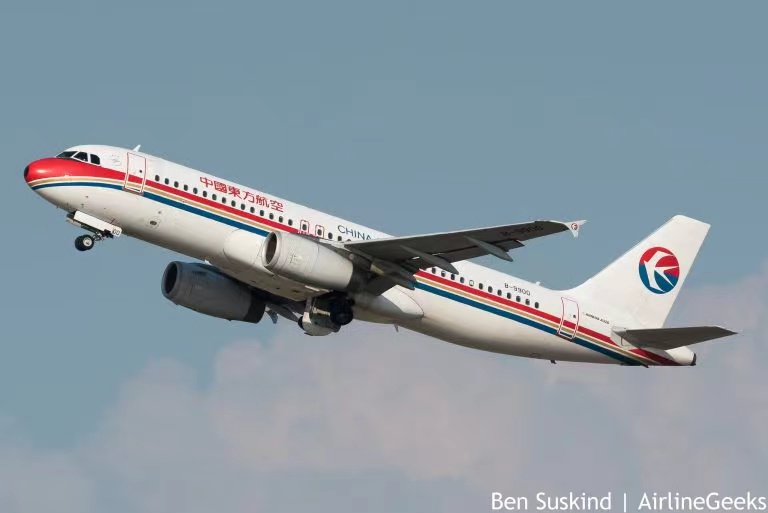 A China Eastern Airbus A319 retracts its landing gear on departure. (Photo: AirlineGeeks | Ben Suskind)
Shandong Airlines flight, SC4651, a Boeing 737-800 from Qingdao to Beijing, was the airport's maiden flight. China Eastern Airlines flight MU5671, an Airbus A320 aircraft from Hangzhou, was the first flight to land Jiaodong.
Phase one of Jiaodong Airport's construction cost $5.5 billion. The airport is expecting to handle 35 million passengers, and cargo throughput can reach 50,000 tonnes annually by 2025. The airport has two runways with 3,600 meters and 184 stands, and the terminal is covered 478,000 square meters. Jiaodong Airport is the only airport to own two runways in Shandong province.
The airport reaches 130 international and domestic destinations, ranging from Beijing to Shanghai to third tier cities in the country.
Jiaodong is the third international airport have been launched in recent years in the country, following Beijing Daxing Airport and Chengdu Tianfu International Airport. The Chinese government has spent five years finishing the construction of the airport and transport systems at the airport such as subway and high-speed rail.
China hasn't stopped developing its aviation industry amid the pandemic. Following the completion of phase one, the construction of the airport's phase two has now begun. Jiaodong expected the airport can handle 55 million passengers and one million tonnes of goods annually by 2045.
According to local media, the terminal of Jiaodong Airport quadrupled to Liuting Airport in size. Liuting handled 25.5 million passengers before the pandemic, the maximum passenger capacity of the airport.
China Eastern Airlines has set up its new base at Jiaodong. The new base consists of a hostel for the airline's front-line staff, an aviation food center, aircraft maintenance and a air cargo hub. The base is cost $478 million.
China Eastern Airlines owns 51 domestic routes at Qingdao currently. In the wake of the new airport, the airline is going to expand its domestic services by adding frequencies to Shanghai, Chengdu, Chongqing and Xian. Business travelers are expected to benefit from the new schedules.
The airline has launched its services to Japan and Korea from Qingdao in the early stage, providing the most frequent services to two countries at the moment. The airline is aiming to enhance its services by covering the whole two countries in the future. In addition, China Eastern Airlines will consider launching new routes to North America, Europe and southwest Pacific from Qingdao after international coronavirus-related travel restrictions are eased.