During this year's Qingming holiday, short-distance tour and suburban tour within the province are hot.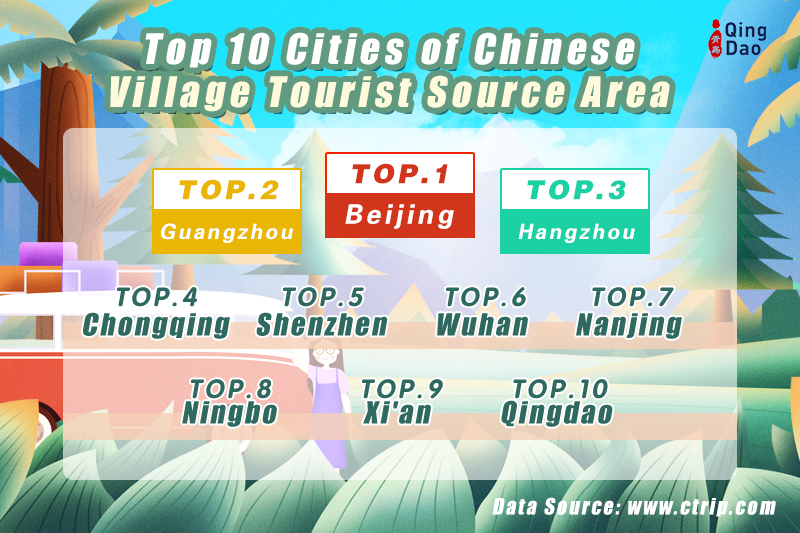 Ctrip data shows that village tourism orders account for 20% more than before the epidemic; village tourism has recovered 92% since 2022 compared to the same period in 2019, and is one of the tourism categories with the strongest recovery momentum.
The top 10 cities of village tourism source area in Qingming Festival are Beijing, Guangzhou, Hangzhou, Chongqing, Shenzhen, Wuhan, Nanjing, Ningbo, Xi'an and Qingdao.
The most popular scenic spots in Qingdao this year include Laoshan Scenic Area, Dazhu Mountain Scenic Area, etc.
The kernel of village tourism is leisure tourism, and the significant heating of the countryside tour economy will further drive the sustainable development of tourism in the suburban areas of the city.
(By Fanying)