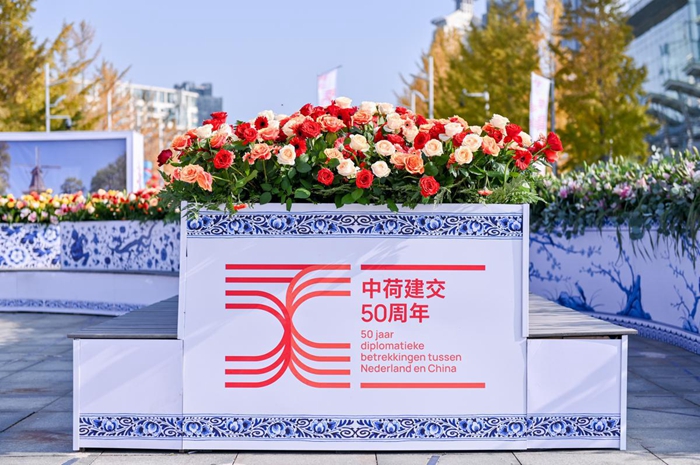 On the morning of October 28, the Dutch Flower Installation Exhibition celebrating the 50th anniversary of the establishment of diplomatic relations at the ambassadorial level between China and the Netherlands officially opened at the Bajiao Square of Qingdao Olympic Sailing Center.
Wang Qingchun, Deputy Secretary-general of the Qingdao Municipal Government, attended the exhibition and delivered a speech. Roderick Wols, Minister of the Embassy of the Kingdom of The Netherlands, delivered an online speech.
This exhibition is hosted by the Netherlands Business Support Office Qingdao(NBSO Qingdao) and the Foreign Affairs Office of Qingdao Municipal Government, and organized by Qingdao Tourism Group. It will be opened at the Bajiao Square of the Olympic Sailing Center from October 28 to 31.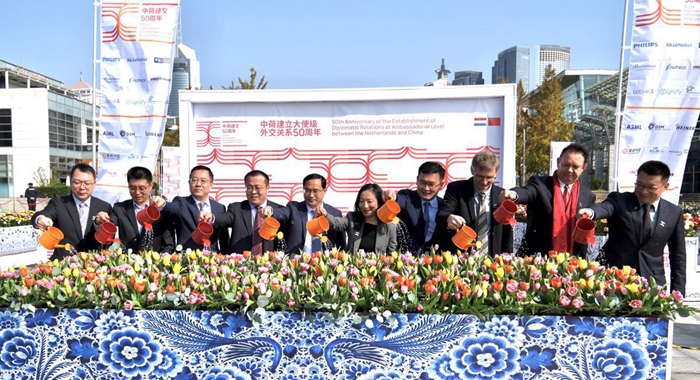 In order to demonstrate the friendship between the Netherlands and Qingdao, the NBSO Qingdao donated more than 2,400 Dutch tulip bulbs to Qingdao at the opening ceremony.
These seeds will be planted in the Olympic Sailing Center. The flowers will bloom next spring to symbolize profound friendship.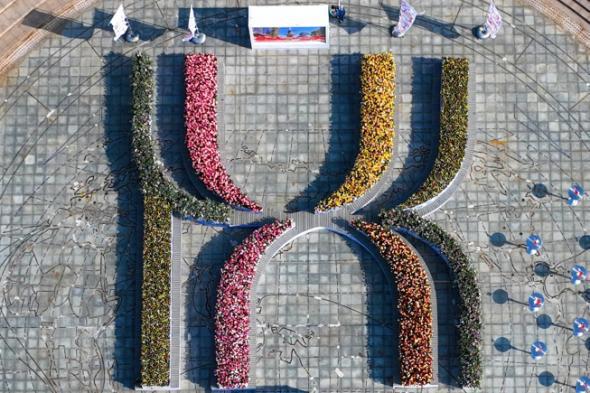 This exhibition consists of nearly 30,000 tulips, lilies, roses and African daisies, all of which were displayed in the shape of the logo signifying the 50 years of relations between two countries.Citizens can enjoy the floral exhibition for free.
(By Yuanyu)