On November 22nd, the Department of International Exchange and Cooperation, Graduate School and School of International Exchange of Shandong University of Science and Technology led the branch party members and some Chinese and foreign teachers and students to Haiqing Town to jointly carry out the activity of "Entering a New Era and Beautiful Countryside".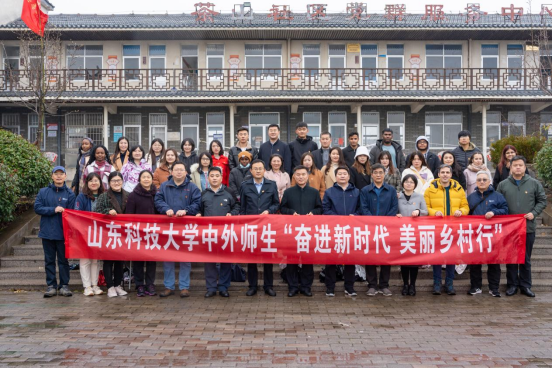 The first stop of the activity was the Party School of North Tea Street. Chinese and foreign teachers and students visited the exhibition area of handmade tea, deeply appreciate the the wisdom of the Chinese people. Chinese tea culture is profound.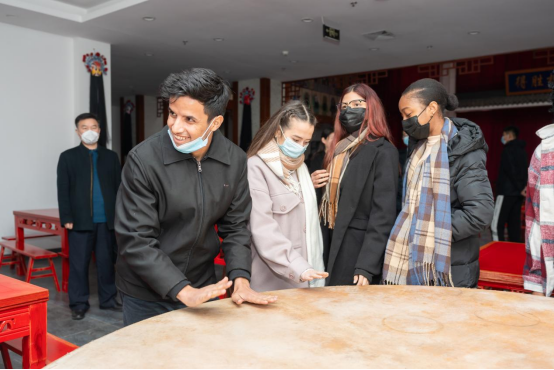 Afterwards, They came to Northern China Matcha College and Qingdao Hong Yu Matcha Technology Development Co., Ltd. to experience the process of matcha making and tasting.
Through the visit, Chinese and foreign teachers and students felt more intuitively the vigorous development of township enterprises, which made great contributions to the revitalization of the countryside and the overall building of a well-off society.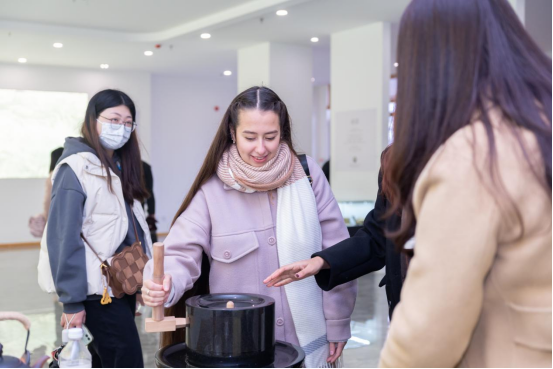 The last stop, they came to Haiqing Township Tea Mountain Experience Park. Here teachers and students observed the varieties and growth of tea trees up close, further understanding the tea history and the different characteristics of tea trees in the north and south, so that teachers and students felt the unique charm of rural cultural tourism.
After the visit, Chinese and foreign teachers and students held a unique themed conference, and expressed their views on the revitalization of China's countryside and ten years of change.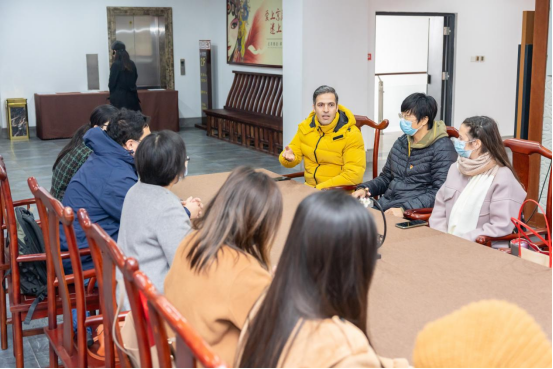 Through this activity, Chinese and foreign students and teachers felt the unique charm of China's beautiful countryside and were personally inspired by the historic achievements of China's rural revitalization.
(By Fanying)