Qingdao saw a total of 5.827 million domestic tourist trips made during the seven-day National Day holiday, and achieved a total tourism revenue of 5 billion yuan, according to the official survey and big data calculation.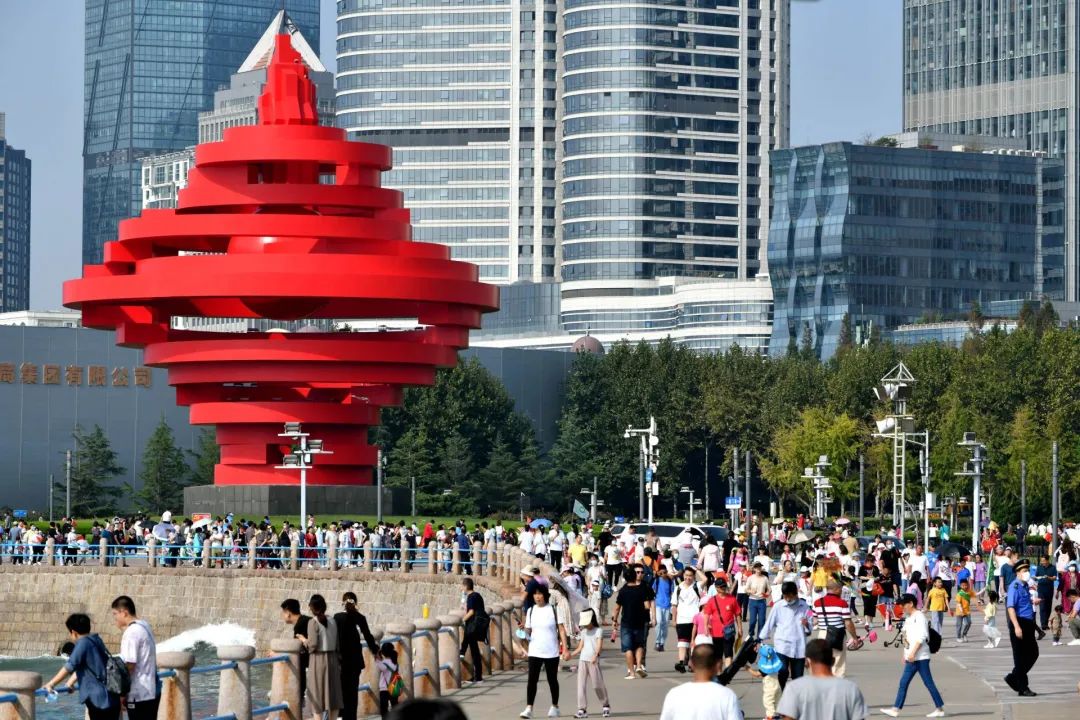 During the National Day holiday, Qingdao's cultural and tourism consumption continued to heat up, and the tourism attraction showed the soft strength of the city.
Among them, 72 A-class scenic spots received 2,768,400 visitors, 86 cinemas accumulated box office of more than 43 million yuan. 10 key supermarkets made 938 million yuan in revenue, and the passengers flow of railway, road and airplane reached 1.96 million people.
The whole city made multi-point efforts to enhance the tourist experience.
(By Fanying)