On September 14, along with the loud and clear whistle of the ship, a container freighter full of tires, daily necessities, machinery accessories and cosmetics worth of around $13 million slowly departed from Qingdao port to Vladivostok port, Russia, marking the maiden voyage of the "China-Russia Express" SCO Demonstration Area - Vladivostok port route.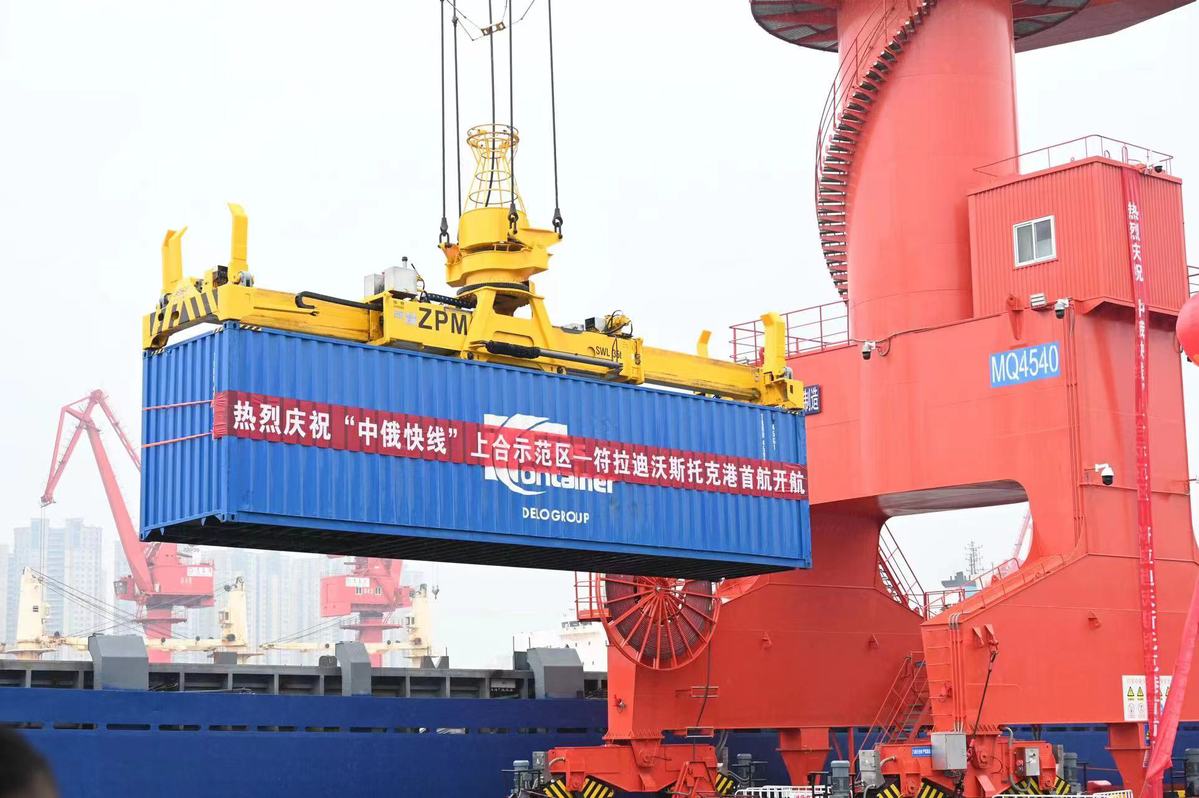 This is the first flight from SCO Demonstration Area to Russian Far East, which provides a new high-quality international logistics channel for trade enterprises and guarantees the stability of trade and supply chain between China and Russia.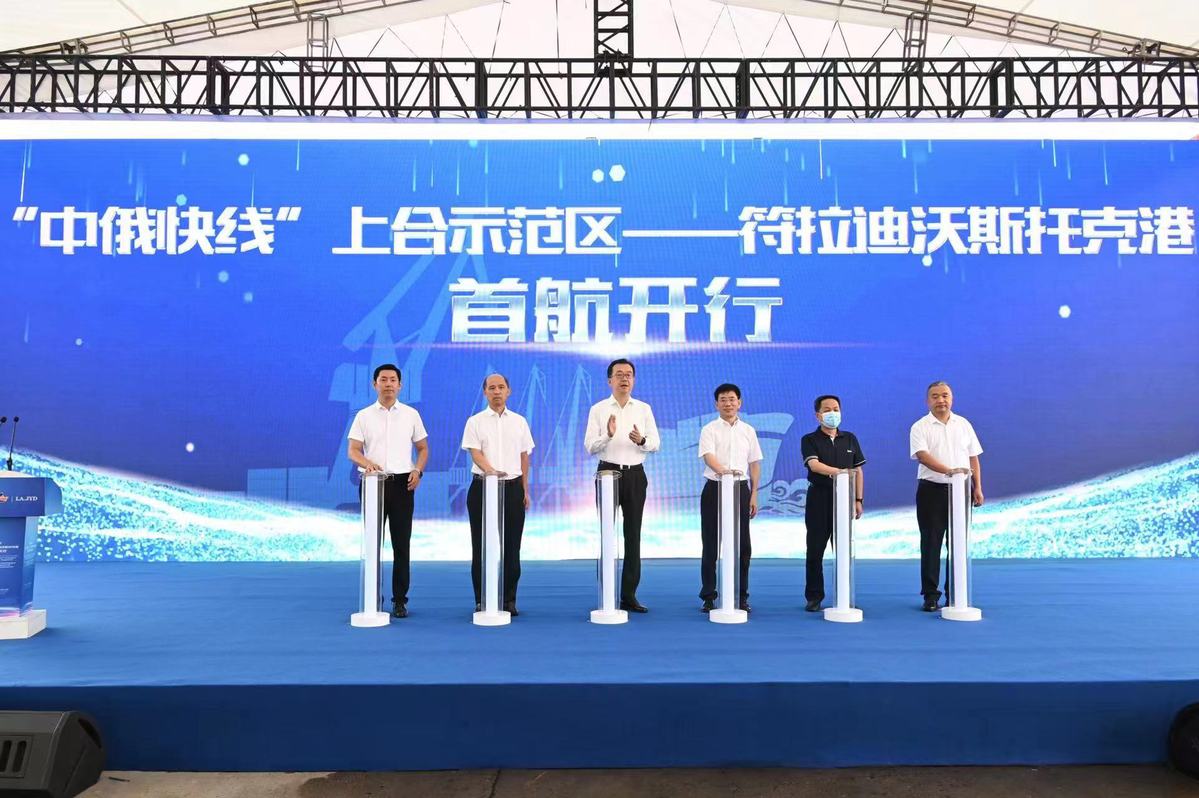 The freight is expected to be delivered in four days to the largest Russian port on the Pacific Ocean, then taken to other cities in Russia and Europe via railway.
So far, the demonstration area has opened 17 international rail routes to 51 cities in 22 SCO member countries and countries involved in the Belt and Road Initiative. This year, the area has opened two new two-way special trains — one from the demonstration area to Mannheim, Germany, and the other from the area to Hungary and Serbia.
(By Fanying)