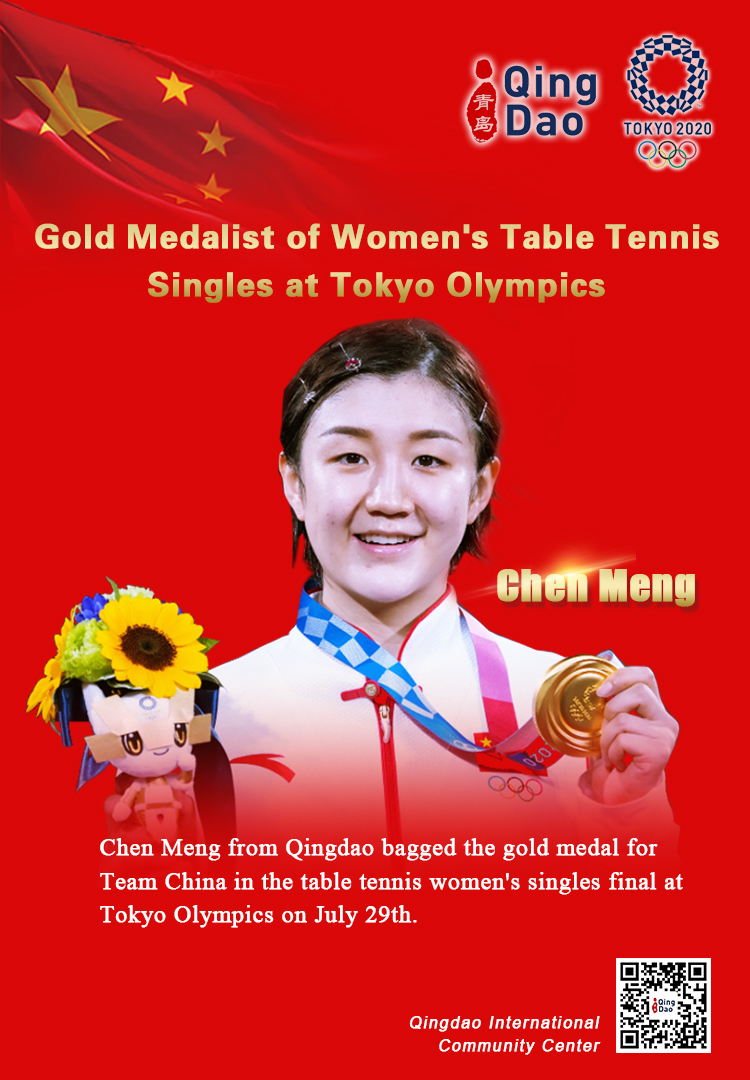 Chen Meng, the Qingdao girl of north China's Shandong Province and her teammate Sun Yingsha showcased their quality attack in the women's table tennis singles final in their Olympic maiden appearance on July 29th!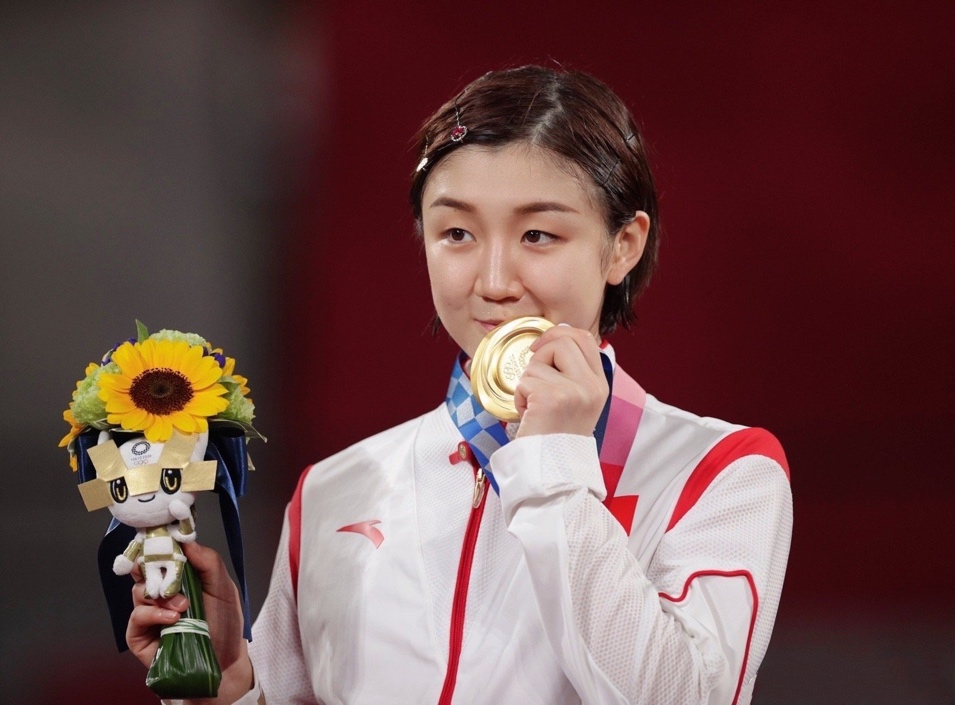 Finally, Chen Meng from Qingdao overcame compatriot Sun Yingsha 4-2 to reach the women's singles final of the Olympic Games for the first time in her career and win the gold medal in one go. This is the 15th Olympic gold medal won by the Chinese sports delegation in this Olympic Games, and it is also the first gold won by Qingdao players in the Tokyo Olympics!
Chen Meng, left, and Sun Yingsha of China pose with the national flag
Chen Meng, the world number one, is considered to be the biggest favorite to win the women's singles competition at this year's Olympics. In November 2020, Chen Meng won the women's table tennis singles at ITTF World Cup, then she won again at the Tokyo Olympics. Therefore, Chen Meng became the fastest athlete to achieve a Grand Slam to start 'Era of Chen Meng'.
The medal showcase at Chen Meng's home, which displays a total of 116 medals.[Photo/guanhai.com.cn]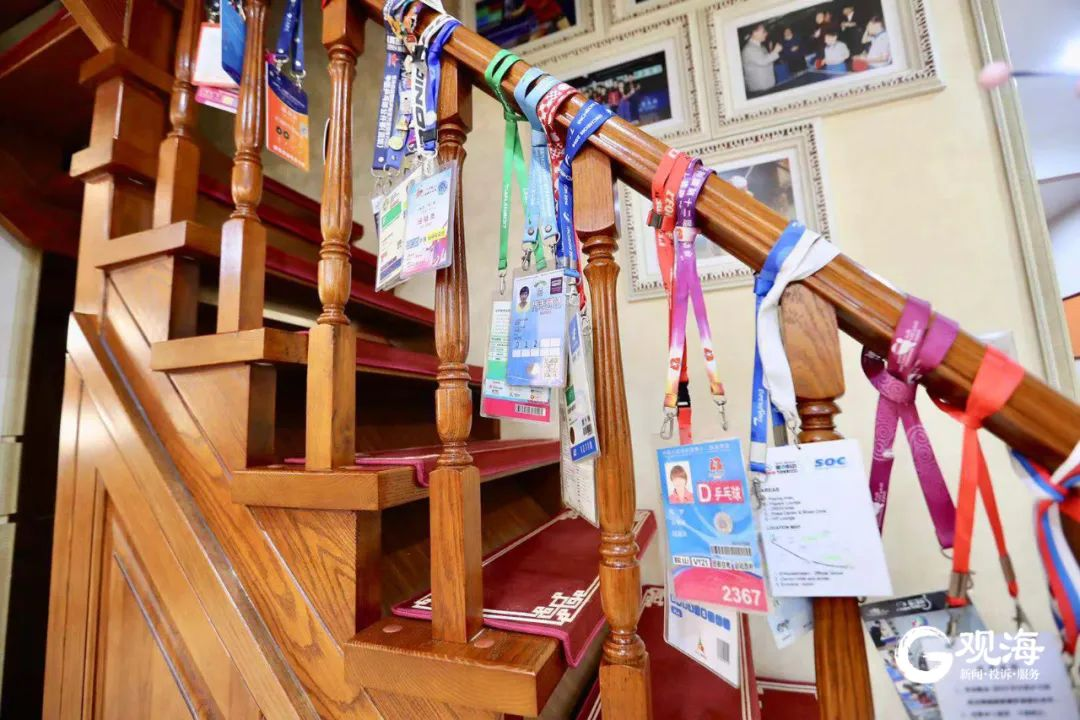 Chen Meng's athlete cards for various competitions are neatly hung on the staircase handrail.[Photo/guanhai.com.cn]
After winning the gold medal in the women's singles, Chen Meng will also follow the Team China in the team women competition that will follow. Up to now, Qingdao-born table tennis players have won four gold medals in three consecutive Olympic Games.
Chen Meng will have a bright future! Congratulations to the promising Qingdao girl!
(By Fanying)