According to the current epidemic prevention and control situation and requirements, the 31st Qingdao International Beer Festival will end early to ensure the health of the citizen and tourists.
The closing ceremony of the festival will be held online on the evening of August 2nd.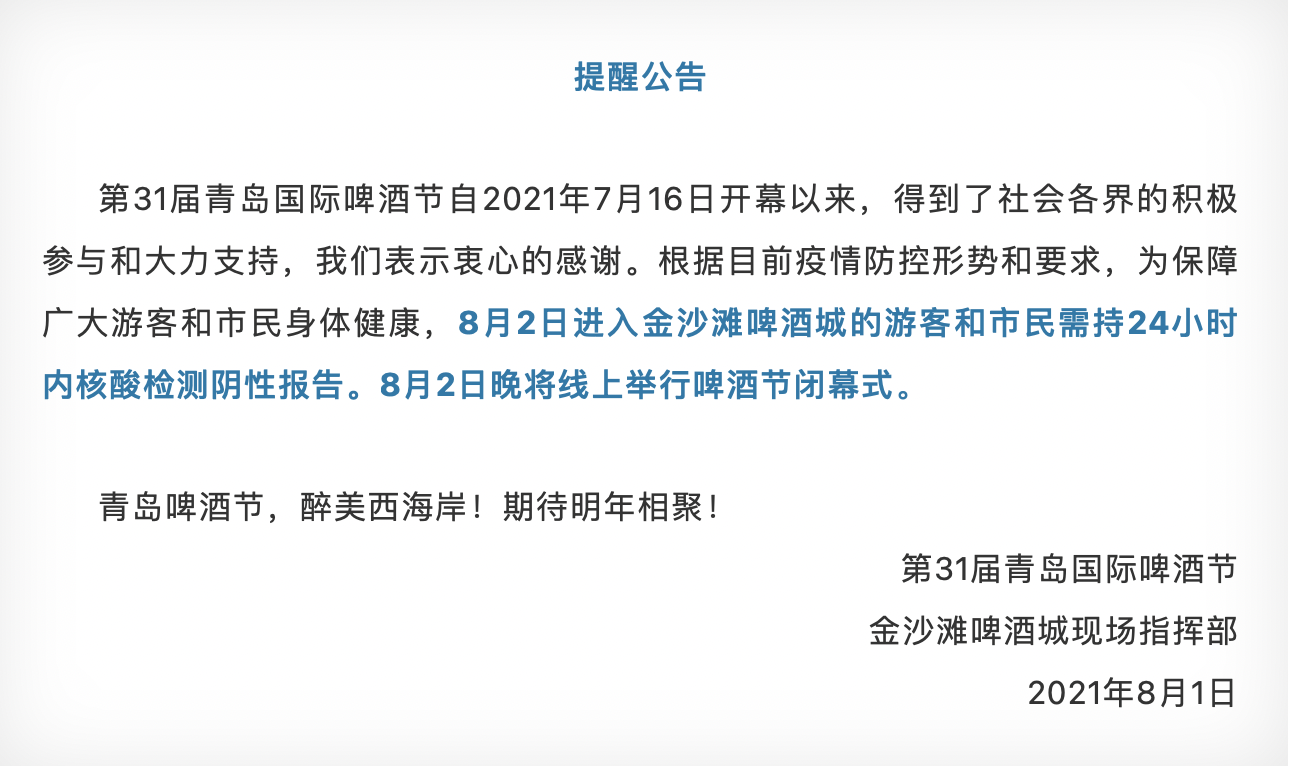 Announcement of Golden Beach Beer City
Recently, the epidemic situation is more complex, please pay attention to the epidemic prevention. We thank the public and visitors for your active support of this beer festival and look forward to meeting you next year!
(By Fanying)