Beautiful, brave, outgoing, enthusiastic...It seems that all the beautiful words are used to describe Romina Czaja, a German girl.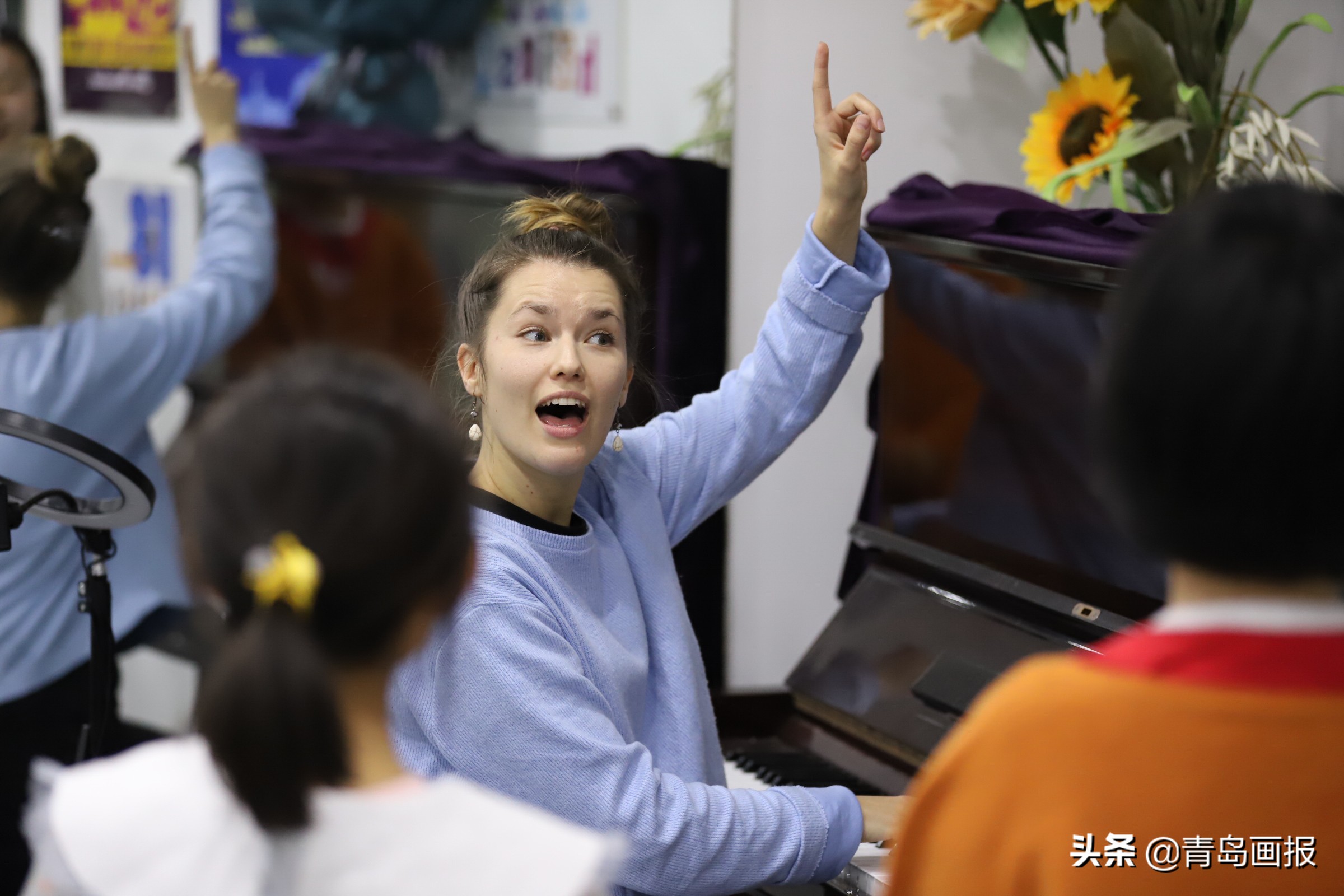 Practicing vocal music, dance and performance with children, Romina is always full of vitality. [Picture/ Qingdao Pictorial]
Well known musical actors, dancers, singers, youth musical directors and tutors... Romina is definitely an all-round player, and it is not easy to integrate many skills without her years of accumulation and precipitation.
"Compared with classical opera, musicals are younger, richer and have higher requirements for the skills of actors." Transforming to musicals means that Romina has to face more challenges. Singing, dancing and acting all need to be sorted out and studied again. Adhering to the persistent pursuit of musical performance, Romina often practices it repeatedly. After a year of hard work, Romina was finally recognized by her teacher. At the age of 25, she took part in the classic Broadway musical and played the leading role in four major musical performances. .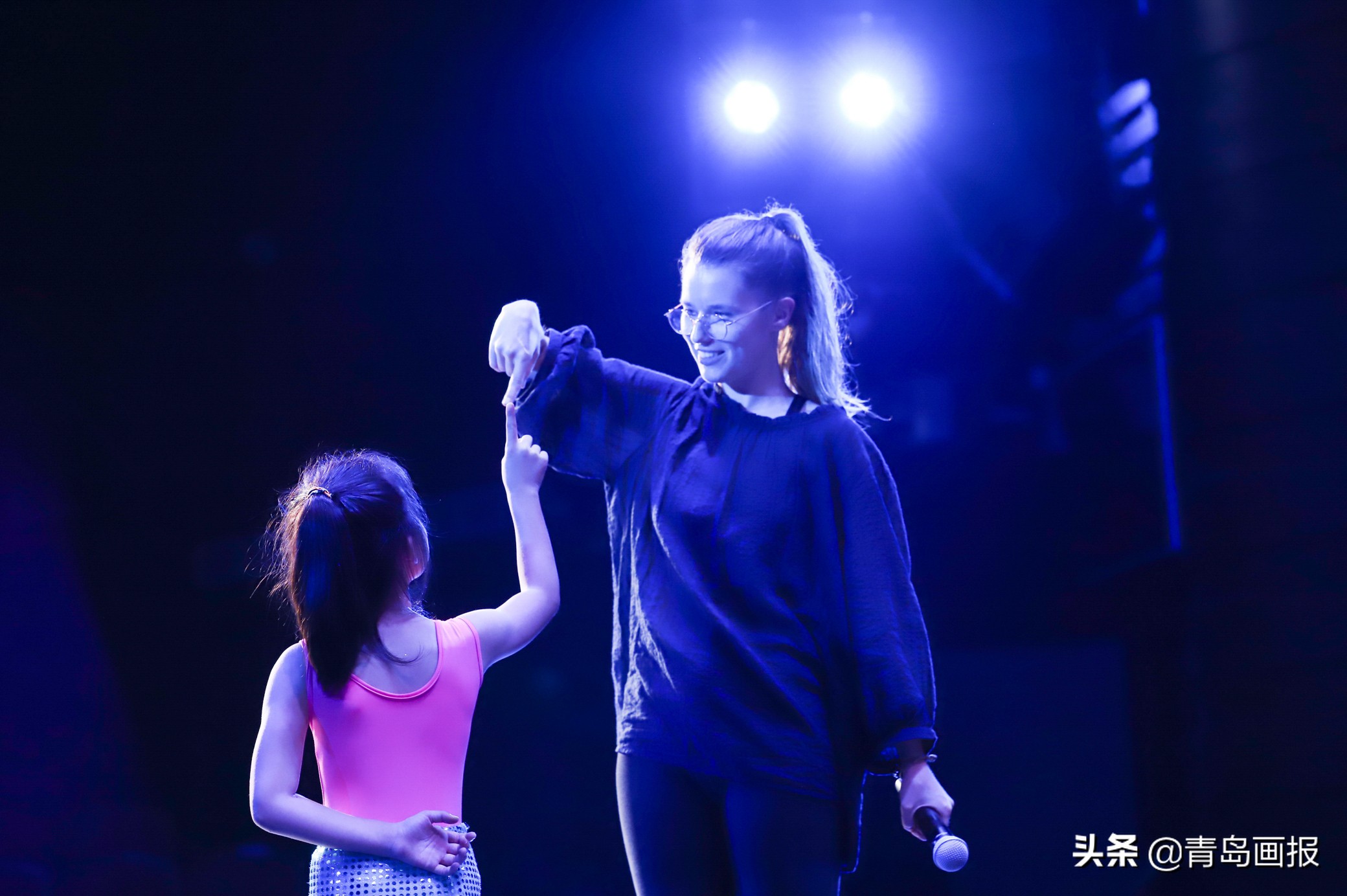 Romina arranges musicals as a director. [Picture/ Qingdao Pictorial]
Romina has long cooperated with the European La Mandragore international art platform, which has a history of more than 70 years. In August 2018, La Mandragore established the Mandelo International Art Center in China, and regularly sent artists to China for art guidance and exchange. Romina has been curious about China since childhood. "China is a remote and mysterious country." In 2019, Romina seized this opportunity and opened her artistic exchange and life experience in China through strict interview and training.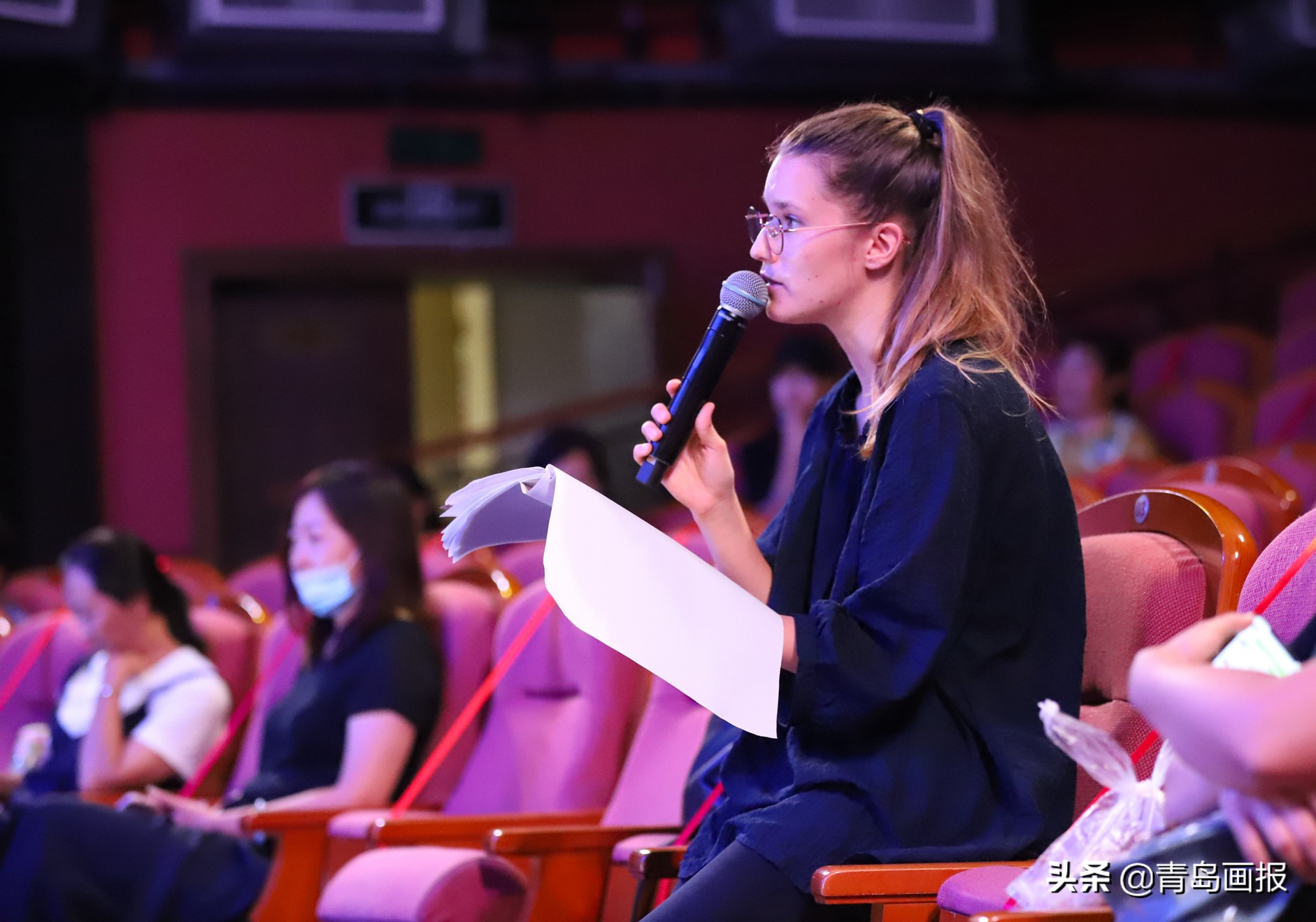 [Picture/ Qingdao Pictorial]
Romina didn't know much about China before she came to China. She even thought that China might be similar to Qatar, which is also an oriental country. When she really set foot on this land, she deeply felt the openness and freedom of China and the warmth and friendliness of the Chinese people. She felt that in China and Qingdao, she could quickly adapt to cultural differences and live freely.
[Picture/ Qingdao Pictorial]
Due to the epidemic, Romina has been extended in China for over a year. During this period, Romina also defined Qingdao as not only a city for art exchange, but also a city for her own life.
Romina has also completed a number of art guidance and exchange projects in Qingdao: guiding the public welfare drama camp for Qingdao International Drama Education Alliance of primary and secondary schools; guiding four English musical performances during the third Qingdao children's Drama Festival, and obtaining the excellent tutor certificate issued by Qingdao performing arts group; guiding the arrangement of the original multi language drama for the 120th anniversary celebration of Qingdao No.9 Middle School Musicals, won praise from all walks of life……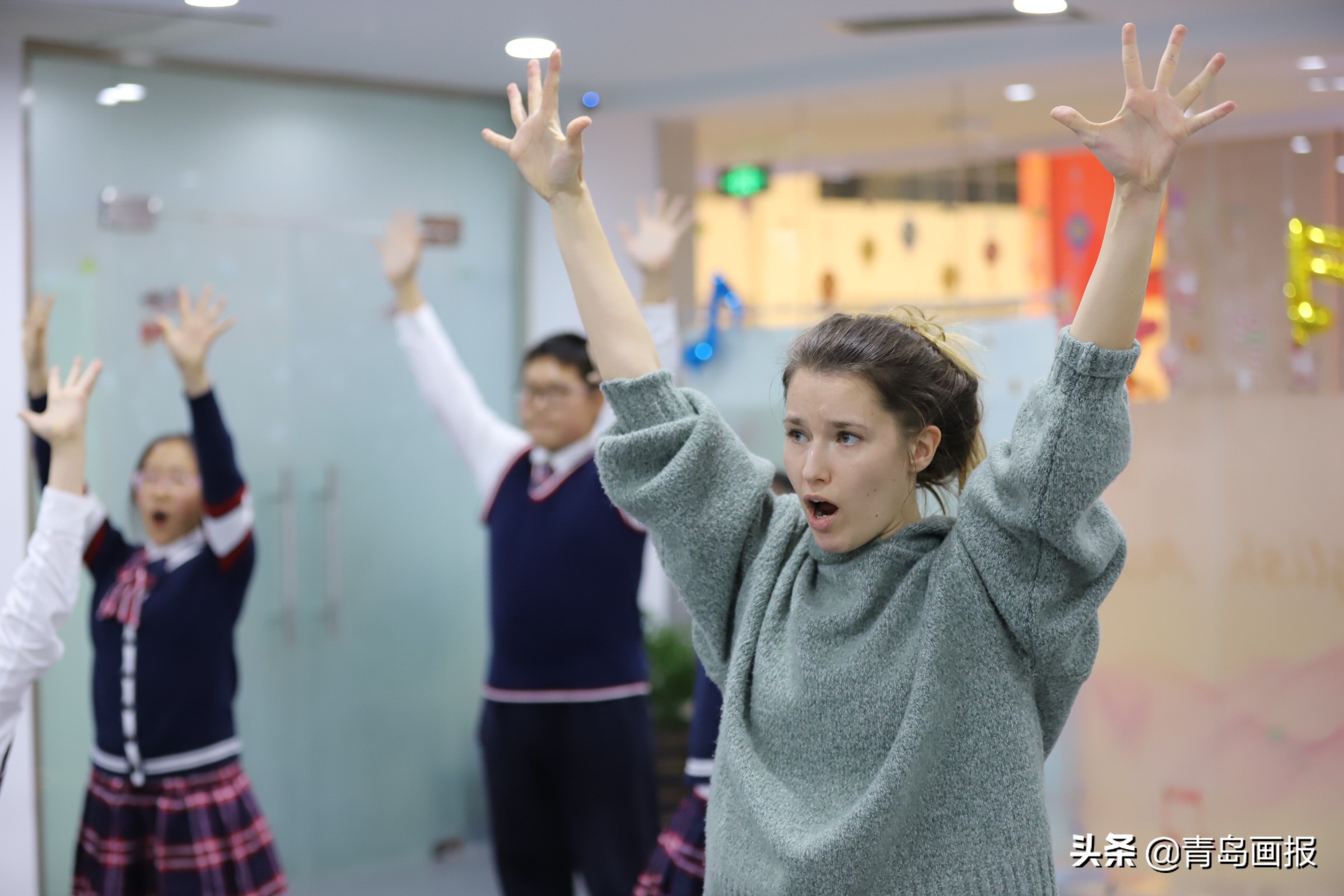 [Picture/ Qingdao Pictorial]
Romina loves children and is deeply loved by them. Every time she faces children aged 3-18 who have different English foundation, although she guides them in English, with the help of rich body language and expressions, they can quickly understand and integrate into them. Boring English words and sentences can be memorized in the form of singing and dancing performances through classic or interesting musical plots, so as to rapidly expand children's vocabulary; in different roles, children can better express and show themselves, and enhance their self-confidence; musical team performance can also cultivate children's sense of teamwork Romina especially emphasizes that learning English musical plays can greatly promote children's skill learning and character cultivation, which makes her realize a stronger sense of value and achievement than being an actor.
[Picture/ Qingdao Pictorial]
With talent, love and perseverance, Romina will continue to dream of music, practice hard and be more brave and cheerful. I believe that under the leadership of Romina, every child with a dream can become a better self. (By Liuqin)
Original Chinese Source: Qingdao Pictorial